As we start the bottling of our white & rosé 2019, it is time to look back at this year's conditions   
Every vintage is unique. This year is even truer : you can't compare 2019 with its predecessors. Our vineyard woke up early thanks to a warmer winter than usual. Unfortunately, late April when the temperature cooled down we experienced some spring frost especially a part of our whites planted in lower grounds and at our Chateau des Demoiselles.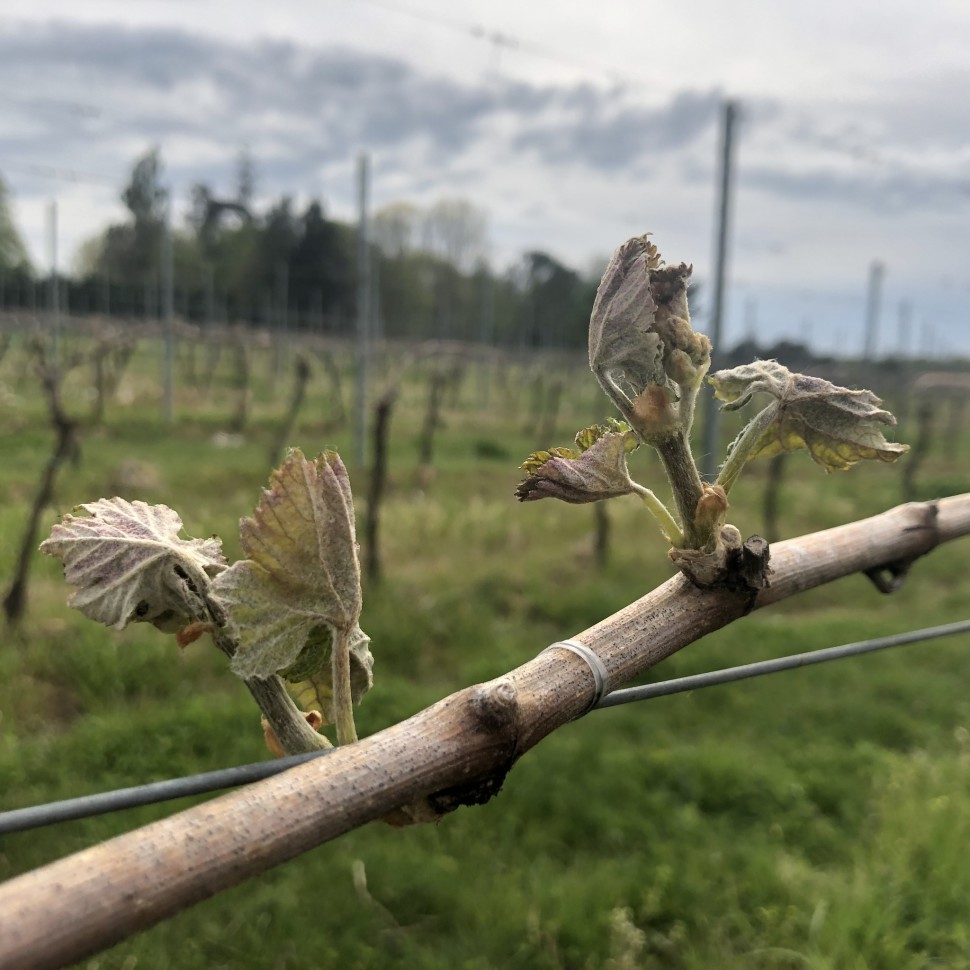 Then summer arrived with extreme high temperatures and drought in July. Luckily, the clay and limestone soils plays their role and release the water stocked during winter to maintain the vines healthy. August and September were cooler with storms, the grapes maturing nicely.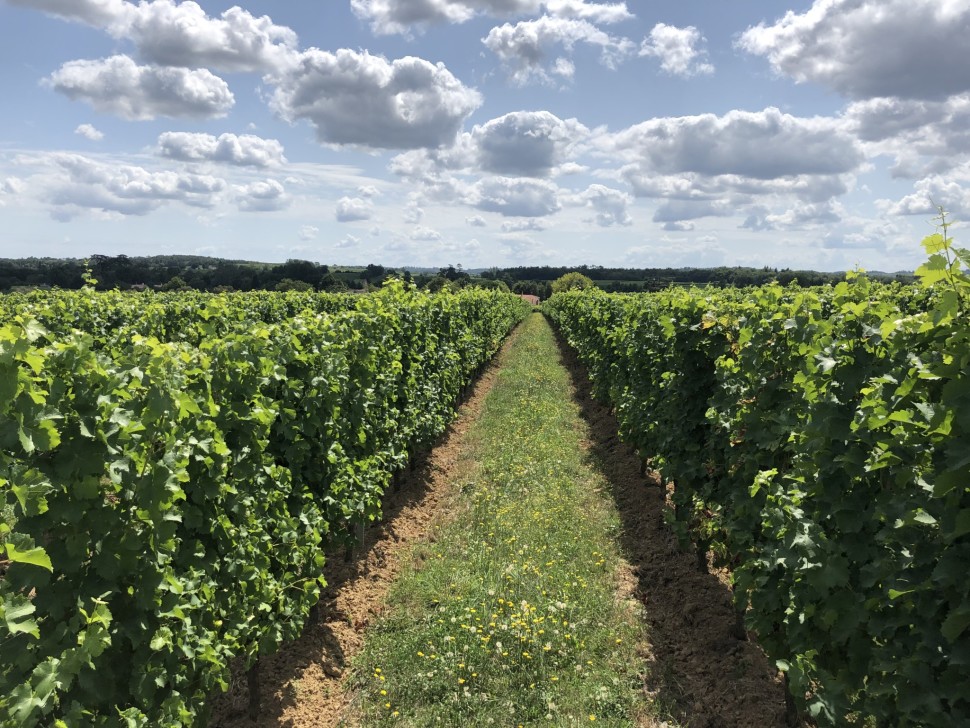 We started harvest on Thursday 4th September with our Sauvignon Blanc from the hillside of Beauregard then the following day, our very first grapes of Souvignier Gris. The following week was dedicated to the whites, our  Cabernet Jura and the Merlot for our rosés.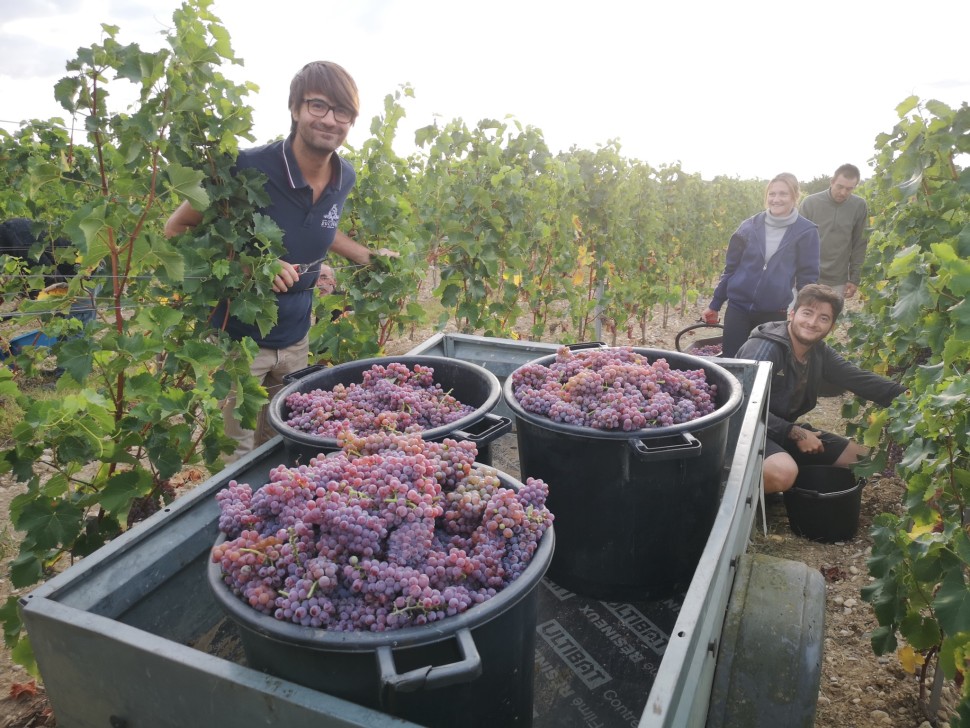 From mid September, we harvested the Sémillon and the Merlot for the reds. The first Cabernets were picked end of September. We finished harvest on Tuesday 8th October.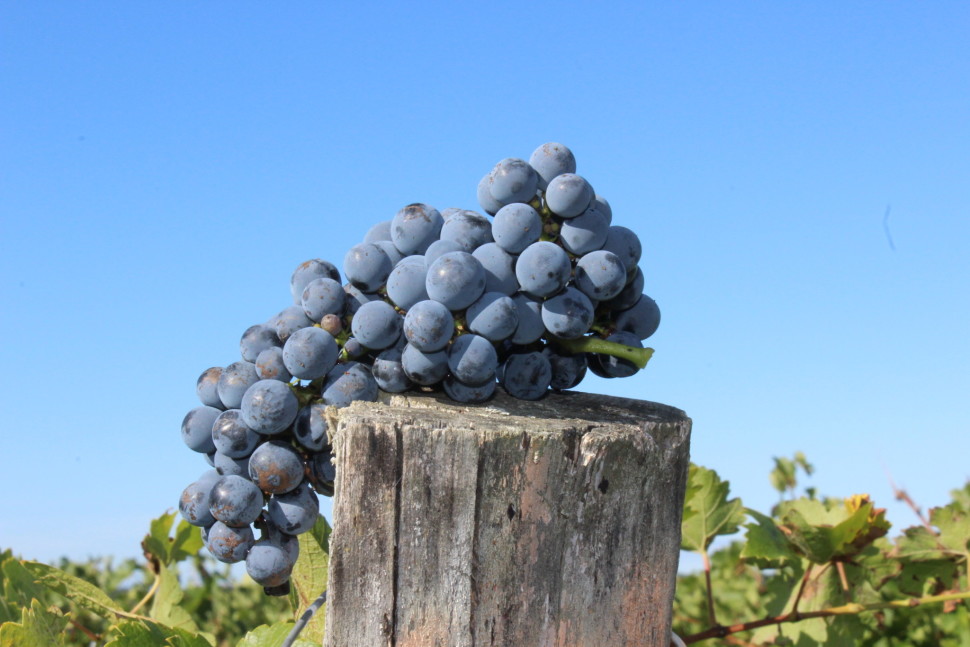 It took us 6 weeks total to complete our 2019 harvest. A smaller crop than usual due to spring frost and summer drought. The berries were quite small. On the other hand, the quality is there, the cool weather during harvest allowed us to pick patiently all varietals at their maturity and the smaller berries brought more concentration and intensity in the wines.
A vintage certainly different but worthy of the greatest.