We are very proud to share with you our first wine made from disease-resistant grape varieties.
During a visit to a friend's home, a winemaker in Languedoc-Roussillon, Jérémy Ducourt discovered naturally disease-resistant grape varieties. Enthused by the idea of elaborating wines that would be more respectful to the environment, he convinced the rest of his family to plant the very first vineyards of this kind in Bordeaux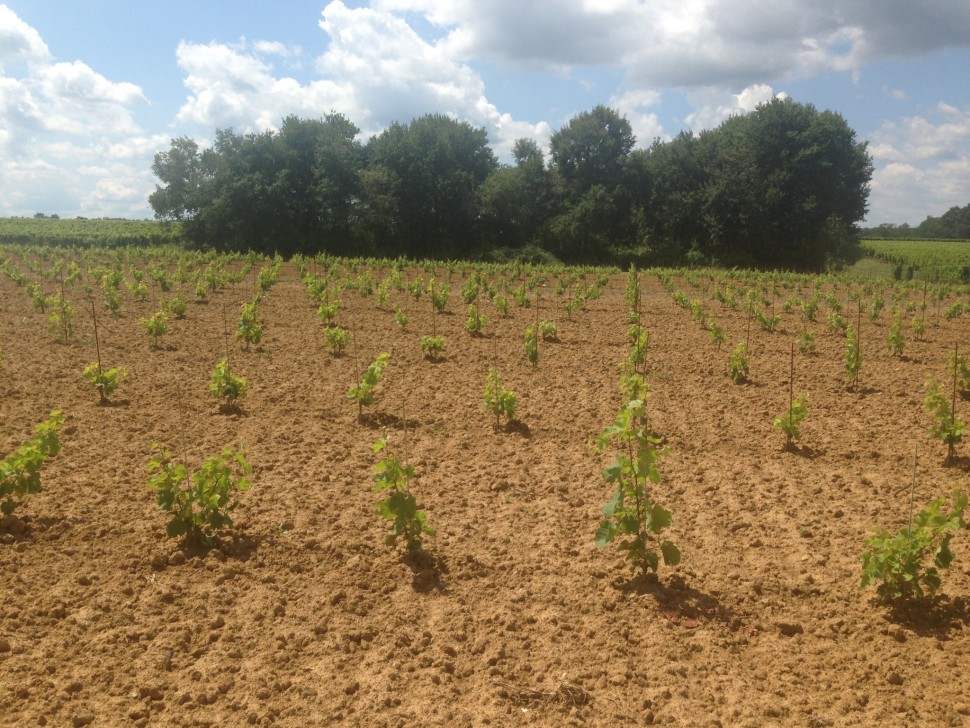 These grape varieties are the results of a natural crossbreed between world-renowned grape vines and more robust wild vines. By carefully selecting them, you can combine both the good flavours from traditional varietals and the strong natural resistance to well-known diseases such as Mildew, Odium and Botrytis.
Crossing grape varieties is not something new… For many centuries, this has allowed the selection of different varieties we have today like Merlot, Cabernet Sauvignon, Chardonnay, etc. But with today's general concern about greener viticulture, reconnecting with this ancestral know-how to plant vineyards that are naturally resistant against diseases help us pushing our commitment to the environment one step further.
We have planted 1.3ha of white and 1.7ha of red, and after 3 years in experimentation we can tell you the results are amazing. We spray the very minimum in these vineyard, once or twice a year, using only copper and sulphur. The vines are healthy, the resistance stable, and the wines are good!
We just bottled the first 2016 vintage red & white, we called the wine METISSAGE : the fruit of an innovative and singular union, a truly UNIQUE wine.